Best Bagel & Coffee
One place for coffee and bagels: Bagelicious
When it comes to trying bagels, it is a must to get available with a beverage as well. If you are among those who are looking for a place where you will get Best Bagel & Coffee, then you must visit Bagelicious.
Yes, we are here available for you to serve you with bagel along with coffee. When it comes to looking at the best bagel and coffee menu, then also there is no need for you to worry. We are available with different things on our list. We will cater to all your needs. When you are here, you are in the best place. To serve you with quality is our priority.
Moreover, if you want to have a look to bagel and coffee menu available with us, then you can visit us online. You will get sure about the list open with us, and you will be able to choose accordingly as well. We are available for seven days in a week. We have a special arrangement for parties and gatherings as well. If you want, you can look at our place for the same as well. We offer you the best catering services when you are here with us.
In case you are not willing to visit the place, or due to some reasons you want coffee and bagel to deliver at your doorsteps, then you can place your order online as well. We are available with doorstep delivery facilities. You need to let us know about your requirements. In case you have any doubt about the services, you can visit us and get your doubt cleared as well.
The Best Bagel Store & Deli: Bagelicious
Looking for the best restaurants in East Meadow, New York? If yes, then your search is over now. We, at Bagelicous in Newyork are providing you the best experience with our fantastic menu. With us, you can enjoy all your favorite dishes, including boiled bagels, smoked fish, and homemade cream cheese and others. Additionally, we also have a variety in the beverages to give your treat a final touch.
We, at Bagelicious in the East Meadow are serving our customers since 1982, and the cherry on the cake is that our customers are satisfied with us. You can check the reviews given by our customers as well. Along with providing the delicious food, we also take care of our customers' other requirements like the service staff and the cleanliness, of course. At the preferred Bagel store & deli, you will feel like home, and the food will be like prepared in your kitchen- Fresh and healthy.
Along with best services at our restaurants, we are also providing you the facility to order your meal online with us. Yes, you can even get the breakfast delivery within 15 to 20 minutes. If you want to start your morning with some fresh meal, then we are also providing you the super-fast and delicious breakfast delivery. All you need to do is to visit our website and check out the Bagelicous menu and order online.
In case your internet is not working, or you are not in a mood to search the web, then you can easily call us and place your order on call as well. After enjoying your meal if you are having any suggestions or compliments for us, then you can also write to us at our mail address that is given at the official website. However, we request you to provide us with a chance to please you with our best services.
Bagelicious Catering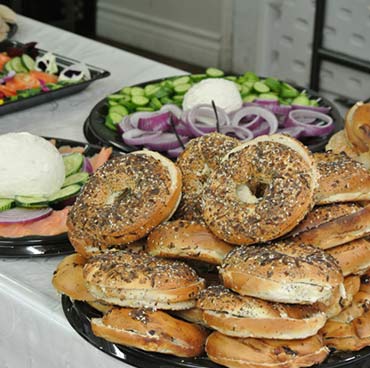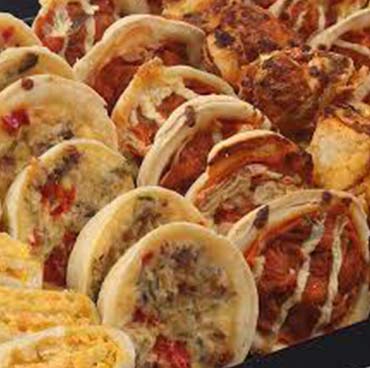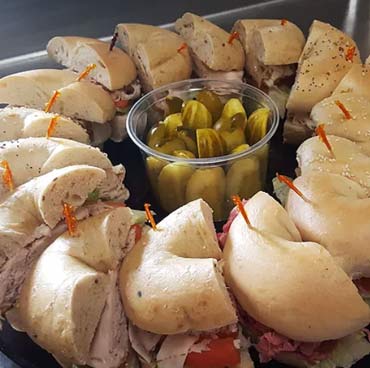 Order Catering
" Some of the best bagels around. Staff are always friendly and I've never really had to wait long for my orders other than when they have been super crowded but the food is worth the wait in my opinion.

James Giambrone.
" Food is always fresh staff is always nice and the place is always clean.big thumbs up.

Carlos Cuevas.
" I bought three dozen bagels for a weekend retreat. Ordering was quick and friendly. The bagels went over well, and the leftovers tasted reasonably fresh even a couple days later.

John Cholewa.
" My morning breakfast shop! fresh bagels of alllll kinds! cream cheese with great flavor! Clean store and Great staff!

Sharan H.