Bagel Restaurant Offers the Best Catering Services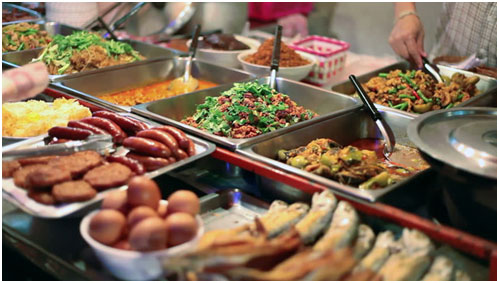 Are you among those who are not sure that from where you can avail of the catering services in New York? Are you looking forward to the best caterers to Cater to all the needs of the guest arriving at your place? If your answer is yes, then you must go and available Bagel catering in New York. These are known to be the best services available when you want to have something good available on the menu.
The best part about availing the catering services from Bagel catering in New York is that they are reliable and also they do not compromise with quality at all. But make sure when you are approaching Bagel restaurant for the same, you are mentioning about your requirements appropriately.
Also, the menu available with them is designed in a manner that there will be no need for you to feel like something is lacking in the menu available at their place. They have appetizers, beverages, desserts, homemade salads, and all other things available. They are not only available with bagels, but they are available with cream cheese, lunch favorites, meats and cheese, and all other dishes. You just need to place your order with Bagel restaurant, and within no time, you will be able to get the best.
But there are few things which are necessary for you to consider while you are placing your order from them. Concerning to catering services, concerning your own choices, and for any of your requirement, you just remember these particular points primarily.
The quantity of the food you require needs to be mentioned while you are placing your order. This will help them to maintain the order accordingly and so that nothing will be there which can be lacking and also you will feel like you are not satisfied.
You must mention your address appropriately. Address details will help them to approach easily, and also there will be no delay created to it. They take 20 to 30 minutes for the delivery of your order. Therefore it is necessary you are waiting for that particular duration.
In case you want to customize any of the menu available with them, make sure you are mentioning it while you are placing the order. This will help them to understand your requirements and, in return, will help them to provide you the food accordingly.
If you are not satisfied with the services, then feel free to report about it immediately to the restaurant. This will help them to understand the issue arising, and also they will do their best to resolve it immediately. They will not ask any questions in case of a refund as well. Therefore it is your duty; you are availing services appropriately.
These are the things which you can consider while you are availing of the catering services from Bagel restaurant. If you have more queries, you can visit the online portal and search about the same with no time you will have desired results available.
The Best Bagel Store & Deli: Bagelicious
Looking for the best restaurants in East Meadow, New York? If yes, then your search is over now. We, at Bagelicous in Newyork are providing you the best experience with our fantastic menu. With us, you can enjoy all your favorite dishes, including boiled bagels, smoked fish, and homemade cream cheese and others. Additionally, we also have a variety in the beverages to give your treat a final touch.
We, at Bagelicious in the East Meadow are serving our customers since 1982, and the cherry on the cake is that our customers are satisfied with us. You can check the reviews given by our customers as well. Along with providing the delicious food, we also take care of our customers' other requirements like the service staff and the cleanliness, of course. At the preferred Bagel store & deli, you will feel like home, and the food will be like prepared in your kitchen- Fresh and healthy.
Along with best services at our restaurants, we are also providing you the facility to order your meal online with us. Yes, you can even get the breakfast delivery within 15 to 20 minutes. If you want to start your morning with some fresh meal, then we are also providing you the super-fast and delicious breakfast delivery. All you need to do is to visit our website and check out the Bagelicous menu and order online.
In case your internet is not working, or you are not in a mood to search the web, then you can easily call us and place your order on call as well. After enjoying your meal if you are having any suggestions or compliments for us, then you can also write to us at our mail address that is given at the official website. However, we request you to provide us with a chance to please you with our best services.
Bagelicious Catering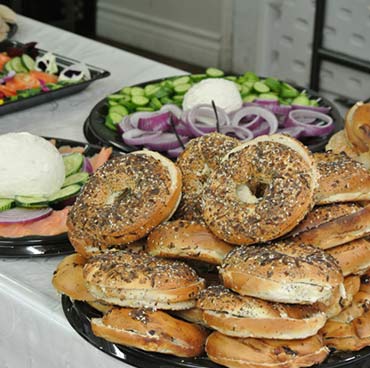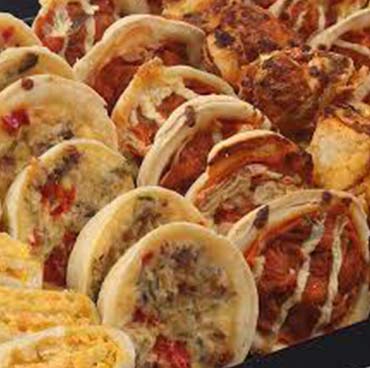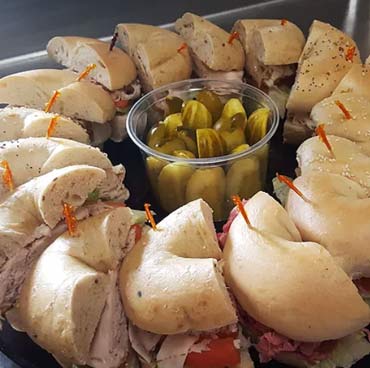 Order Catering
" Some of the best bagels around. Staff are always friendly and I've never really had to wait long for my orders other than when they have been super crowded but the food is worth the wait in my opinion.

James Giambrone.
" Food is always fresh staff is always nice and the place is always clean.big thumbs up.

Carlos Cuevas.
" I bought three dozen bagels for a weekend retreat. Ordering was quick and friendly. The bagels went over well, and the leftovers tasted reasonably fresh even a couple days later.

John Cholewa.
" My morning breakfast shop! fresh bagels of alllll kinds! cream cheese with great flavor! Clean store and Great staff!

Sharan H.