Keep Your Health Up and Running with the Healthiest Breakfast Place Near Me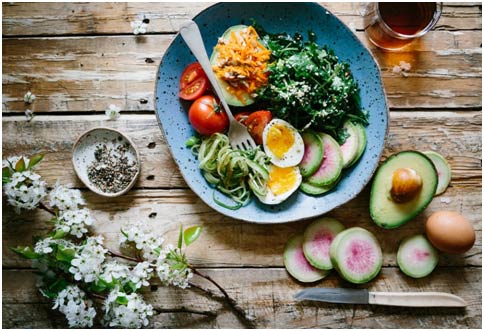 Mornings are the busiest time in a day, as one has a lot of things to think about regarding the rest of the day. therefore it is quite normal to run a bit late during that time. Thus, one thing that people tend to do is a compromise with their food schedule and skip their breakfast to save a few minutes. but in this race, they forget that breakfast is the most crucial meal of the day and the one that should not be skipped at any cost. So go and find the breakfast place near me to get keep your day going!
Some of the basic reasons why breakfast is important for one's good health are:
Blood sugar balancing
When the body is waking up in the morning, the blood sugar levels tend to be at the lowest and one starts feeling hungry. Eating within an hour or two forms waking up will give the body the needed amount of sugar that it can break down to produce glucose that in turn keeps one energetic. But if one skips their breakfast and then ends up having something later in the day, it will ruin the blood sugar levels and this ends up fluctuating its levels.
So eat breakfast and keep your blood sugar controlled and balanced!
Energy boost
As mentioned above, as soon as one wakes up the blood sugar levels tend to be low and thus there is a lack of energy for many. But eating a healthy breakfast will make sure that you have the needed sugar in your blood. This sugar will provide you the needed energy boost throughout the day. also, this will help in keeping on activities throughout the day. So, find that healthy bagel store and get the needed energy boost while running to work.
Eat your breakfast and keep running throughout the day!
Metabolism
If you skip a meal especially a morning breakfast then the body gets the signal of saving the calories for later. this means the body will not burn the needed amount of calories for keeping oneself fit and will lead to gaining weight. But if you have the day's first meal, then the body gets a signal to burn the extra calories as there is extra glucose in the body, this way the body's metabolism gets boosted.
A healthy meal in the morning is the first step towards weight loss!
Healthy brain
Lack of energy and food in the stomach can make one cranky and also lead to a lack of concentration and focus on the work at hand. As the day starts with school, college or office work or even with household chores, it is crucial to keep the focus ate place. Better energy levels help in keeping the brain active and also maximizes information processing capability.
A balanced breakfast keeps your brain ready for any reasoning thrown at you!
Heart friendly
It is important to have a healthy breakfast to make sure that one does not gain unnecessary weight and also speeds up the metabolism. And this indirectly will help in boosting one's heart's health. this is because controlled weight means less cholesterol and less cholesterol means good coronary health.
So keep your breakfast lean and your heart blockage free!
The Best Bagel Store & Deli: Bagelicious
Looking for the best restaurants in East Meadow, New York? If yes, then your search is over now. We, at Bagelicous in Newyork are providing you the best experience with our fantastic menu. With us, you can enjoy all your favorite dishes, including boiled bagels, smoked fish, and homemade cream cheese and others. Additionally, we also have a variety in the beverages to give your treat a final touch.
We, at Bagelicious in the East Meadow are serving our customers since 1982, and the cherry on the cake is that our customers are satisfied with us. You can check the reviews given by our customers as well. Along with providing the delicious food, we also take care of our customers' other requirements like the service staff and the cleanliness, of course. At the preferred Bagel store & deli, you will feel like home, and the food will be like prepared in your kitchen- Fresh and healthy.
Along with best services at our restaurants, we are also providing you the facility to order your meal online with us. Yes, you can even get the breakfast delivery within 15 to 20 minutes. If you want to start your morning with some fresh meal, then we are also providing you the super-fast and delicious breakfast delivery. All you need to do is to visit our website and check out the Bagelicous menu and order online.
In case your internet is not working, or you are not in a mood to search the web, then you can easily call us and place your order on call as well. After enjoying your meal if you are having any suggestions or compliments for us, then you can also write to us at our mail address that is given at the official website. However, we request you to provide us with a chance to please you with our best services.
Bagelicious Catering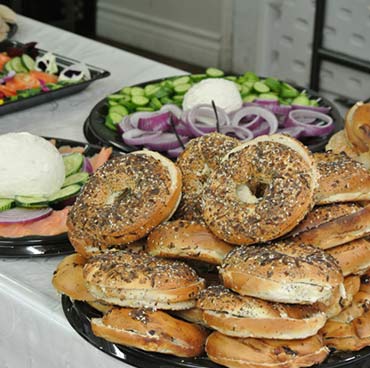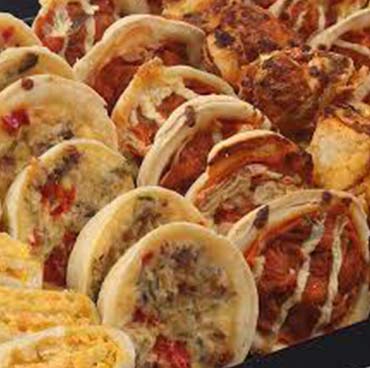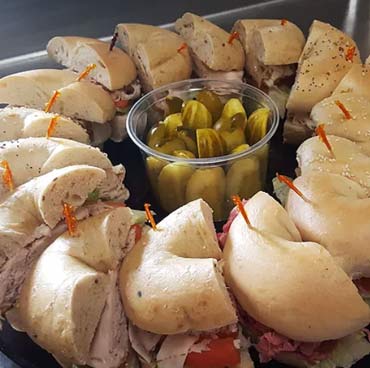 Order Catering
" Some of the best bagels around. Staff are always friendly and I've never really had to wait long for my orders other than when they have been super crowded but the food is worth the wait in my opinion.

James Giambrone.
" Food is always fresh staff is always nice and the place is always clean.big thumbs up.

Carlos Cuevas.
" I bought three dozen bagels for a weekend retreat. Ordering was quick and friendly. The bagels went over well, and the leftovers tasted reasonably fresh even a couple days later.

John Cholewa.
" My morning breakfast shop! fresh bagels of alllll kinds! cream cheese with great flavor! Clean store and Great staff!

Sharan H.