Get Breakfast Bagels At Your Place In No Time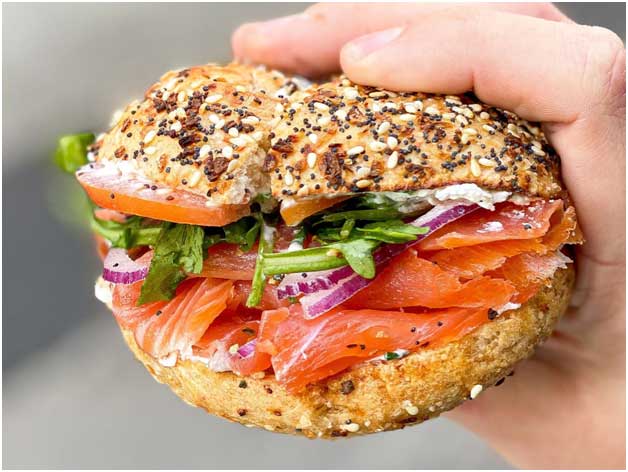 When it comes to eating breakfast, you would definitely choose to eat something healthy. Isn't it? As breakfast is a vital part of your meal, you should make sure that the breakfast meal should be nutritious. One of the tasty and healthy breakfast meals is the bagels which is preferred by many people. Bagels are eaten for breakfast on a frequent basis by many people. The beloved comfort food, bagels, is packed with health benefits. These days, bagels can be found in various types of dishes. The countless varieties of bagels are also available in various sizes and tastes. The basic bagels are prepared from a combination of salt, wheat flour, yeast, water along with spices, sugar, dried fruits and herbs. Eating bagels can be good for your health, as the nutritious breakfast item is loaded with minerals and vitamins. In many countries, bagels have been included in the list of a healthy diet. You are craving to eat bagels in your breakfast. But, you do not have time to make bagels. Not to worry when you have the best restaurant in New York. If you are searching for the bagels near me on Google, then you will get a list of restaurants which serve bagels. Not all bagel preparations are healthy. To enjoy delicious and healthy bagels, you will have to order the best quality bagels from the acclaimed restaurant of New York. Satisfy your stomach and your tastebuds with mouth-watering bagels from the famous restaurant. The best thing about the restaurant is that you can relish in the toothsome bagels at affordable costs. Aside from bagels, you can also taste various breakfast meals which can be accessed at pocket-friendly price. Once you taste the breakfast dishes and bagels of the popular restaurant, the taste of the food will linger in your mouth for a long time.
Visit The Popular Bagel Store
Give your taste buds a taste of bagels which are cooked in the top-rated restaurant in New York. Make your breakfast more delicious and nutritious by having the bagels provided by the talented and experienced chefs of the restaurant. You can enjoy the best bagels in the restaurant. Give your friends a fantastic treat of bagels and other delicacies offered in the restaurant. Once you taste the breakfast items of the restaurant, you will come again to the restaurant to relish in the toothsome breakfast meals served in the restaurant. The restaurant is specialized in the toothsome water boiled bagels which are highly appreciated by the foodies. Also, try out smoked fish, homemade cream cheese and various breakfast dishes which will increase your hunger cravings.
Order Bagels Online
You do not have to waste your time in browsing breakfast bagels near me. Simply, order the bagels from the restaurant at budget-friendly costs and enjoy the lip-smacking breakfast food with your family and friends. If you want to indulge in the tasty bagels right at your home, then you will have to order the bagels online and the delivery person will get the bagels delivered at your place in just a few minutes. Have a quick glance over the website to check out the bagels offered by the restaurant.
Pick the bagels you want to eat and order online. The delivery person will make sure to get your ordered bagels as soon as possible so that you can enjoy the best and fresh food.
The Best Bagel Store & Deli: Bagelicious
Looking for the best restaurants in East Meadow, New York? If yes, then your search is over now. We, at Bagelicous in Newyork are providing you the best experience with our fantastic menu. With us, you can enjoy all your favorite dishes, including boiled bagels, smoked fish, and homemade cream cheese and others. Additionally, we also have a variety in the beverages to give your treat a final touch.
We, at Bagelicious in the East Meadow are serving our customers since 1982, and the cherry on the cake is that our customers are satisfied with us. You can check the reviews given by our customers as well. Along with providing the delicious food, we also take care of our customers' other requirements like the service staff and the cleanliness, of course. At the preferred Bagel store & deli, you will feel like home, and the food will be like prepared in your kitchen- Fresh and healthy.
Along with best services at our restaurants, we are also providing you the facility to order your meal online with us. Yes, you can even get the breakfast delivery within 15 to 20 minutes. If you want to start your morning with some fresh meal, then we are also providing you the super-fast and delicious breakfast delivery. All you need to do is to visit our website and check out the Bagelicous menu and order online.
In case your internet is not working, or you are not in a mood to search the web, then you can easily call us and place your order on call as well. After enjoying your meal if you are having any suggestions or compliments for us, then you can also write to us at our mail address that is given at the official website. However, we request you to provide us with a chance to please you with our best services.
Bagelicious Catering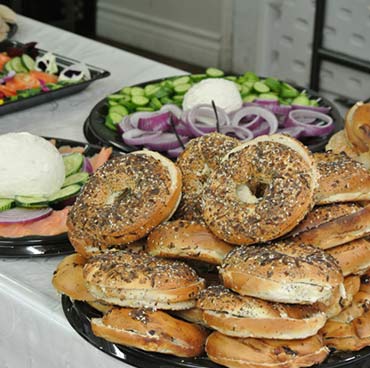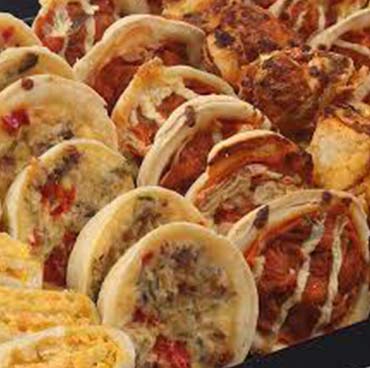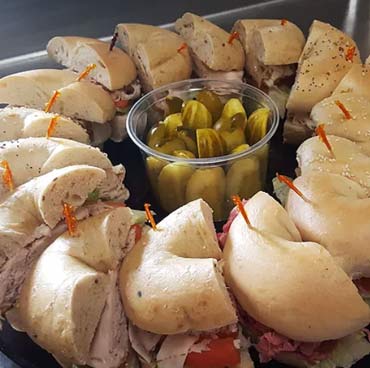 Order Catering
" Some of the best bagels around. Staff are always friendly and I've never really had to wait long for my orders other than when they have been super crowded but the food is worth the wait in my opinion.

James Giambrone.
" Food is always fresh staff is always nice and the place is always clean.big thumbs up.

Carlos Cuevas.
" I bought three dozen bagels for a weekend retreat. Ordering was quick and friendly. The bagels went over well, and the leftovers tasted reasonably fresh even a couple days later.

John Cholewa.
" My morning breakfast shop! fresh bagels of alllll kinds! cream cheese with great flavor! Clean store and Great staff!

Sharan H.